4.3.2022
Easylinehost Helpdesk
Third-party cookies are soon history: What marketers need to know about cookies 2022
What do third-party cookies mean for marketers?
As a marketer, you are too familiar with cookies. Cookies are used to track website visitors, learn about what visitors check out online, what they are/are not interested in. They aim to improve the user experience, and collect data that helps target ad to the right audiences.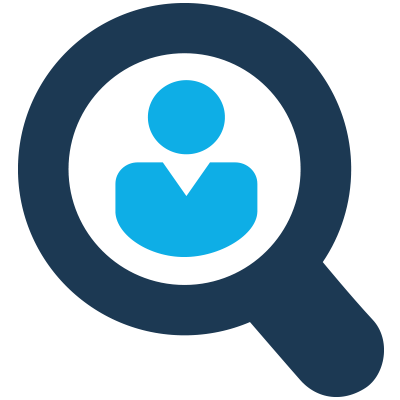 First-party cookies versus third-party cookies 
First-party cookies are the cookies installed by the website owner. For instance, Netflix uses cookies to make movies recommendations based on the movies the user has watched. Meanwhile, third-party cookies (3P cookies) are created by other websites. These websites own some of the content such as advertisements or images that users see on the website they visit. 
New Google's policy: the cookiesless future
Google Chrome is preparing to remove 3P cookies permanently. It was initially announced in February 2020 on a Google blog post. Google has been trying its best to phase out the third-party cookie on Chrome browsers by 2022. 
See: The Death of the Third-Party Cookie: What Marketers Need to Know About Google's 2022 Phase-Out (hubspot.com) 
If nothing changes, the upcoming updates of the world's most popular web browser will rewrite the rules of online advertising, and make it even more challenging to track web-based activities of billions of users. 
Motivation: Privacy
The data obtained by 3P cookies is used to build user profiles, including preferences, online shopping behaviour, and then is passed to shady data brokers. Thus, this move was being done to increase privacy for consumers. 
Challenges and opportunities
Google's decision to block 3P cookies in Chrome could have major competitive impacts for digital businesses, consumer services, and technological innovation. It is thought that the move risks putting smaller advertising agencies out of business and could hurt websites that depend on advertising for profit.  
So, what do marketers do to adapt to the new context?  
Paul Bannister, co-founder of advertising management firm CafeMedia, argues that such changes mean more advertising dollars will be spent on platforms like Facebook, TikTok and Youtube, or relying on Google for users' data collection. Due to this change, marketing experts start considering alternative solutions, for example investing in email marketing software. 
See: Google 'extremely confident' about third-party cookie alternatives (cnbc.com) 
Innovation in advertising 
Although this move does cause concern, it still opens the door for innovation in advertising. As privacy laws continue to arise , this might be a great opportunity to look at other less-vulnerable advertising alternatives.  
Why? As a marketer with an innovative mindset, you should always be asking yourself questions like "Are we too reliant on this technology?" or "What happen if and when our strategy gets regulated?" 
Brand safety 
Stopping third-party cookies helps to protect advertisers, prevent fake sites/ad tech vendors from spreading disinformation and ad fraud. 
Cost savings 
With 3P cookies, advertisers were misled to believe that the more they place ads, the better business outcome they achieve. However, it is said that showing ads on 400 000 websites yielded no better outcome than showing ads on 5 000 websites. Perhaps the vast majority of the users on the vast majority of long-tail sites are bots, so they purchase all their traffic. Doing away with 3P cookies brings unique opportunity to undo obsolete digital marketing habit. 
See: The 'Cookieless Future' And What It Means For Marketers (forbes.com) 
Potential alternative and Google's commitment 
As a replacement, Google expects a larger strategy of creating a privacy sandbox with open standards for tracking users while protecting their privacy. Google says this feature provides a FLoC (Federated Learning of Cohorts) that can help with ads based on user behavior analysis similar to Cookies